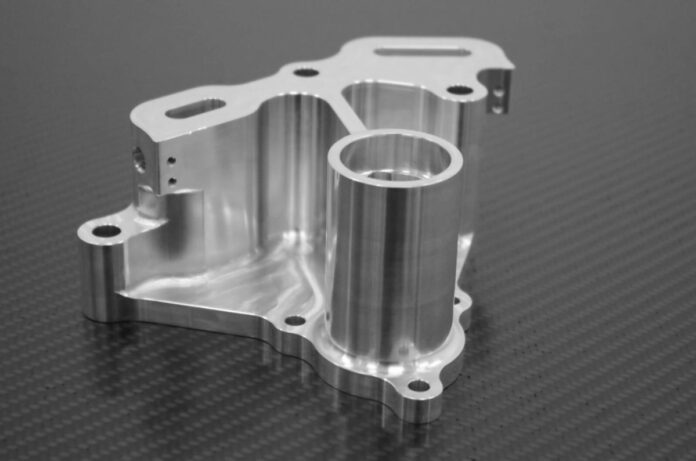 What everyone should know about 3ERP?
3ERP is one of the top rapid prototyping companies in the world. It specializes in rapid tooling, vacuum casting, CNC machining, and sheet metal fabrication to make clients' ideas and designs a reality in a few days. As a client, before your product is sent to mass production, you can physically inspect the designs and functionality of the production. 3ERP's expert team can also assist you with the right steps of the product development process, from design optimization to determine the most cost-effective path for your manufacturing needs. There's nothing you can't make with 3ERP by your side, thanks to their rapid manufacturing expertise, cutting-edge rapid prototyping technology, and wide range of materials.
What Services are offered by 3ERP?
Rapid Prototyping
Customers all over the world benefit from 3ERP's high-quality, cost-effective rapid prototyping and fast turnover. 3ERP can take your idea from concept to business within a few days, thanks to advanced industrial-grade equipment, production manufacturing technology and cutting-edge prototyping, and a team of expert engineers.
3ERP's prototyping services include sheet metal prototyping, vacuum casting, CNC prototyping, rapid tooling, and 3D printing. With sophisticated technology and extensive experience, 3ERP can transform your design blueprints into manufactured templates in as little as 3 days, saving you at least 30% on costs.
Low-Volume Manufacturing
When it comes to product development, many designers, engineers, and businesses focus on prototyping and mass production. However, for those who require small quantities of finished parts, such as a few hundred thereabout, moderate production is the best option. 3ERP's customers can obtain the actual number of machined parts they desire, regardless of the final count.
Surface Finishing
Surface finishing is the process of altering the surface of a produced object to give it a unique or desired appearance and feel. To increase the look, adhesion, durability, corrosion resistance, toughness, conductance, and many other qualities of industrial components, a variety of processes are applied.
3ERP provides the highest surface finishing for all parts and components, irrespective of the machining technology used in their manufacture. 3ERP has a team of qualified professionals that solely work on finishing projects, ensuring that a client's completed work is of the highest quality.
Outsourcing
When working with large companies, you may expect good results. However, big companies usually demand a premium price since they have a lot of extra operational expenditures compared to smaller businesses. That is not an issue at all if you have sufficient funds. If you want lower pricing, however, you should work with medium-sized or even small businesses. However, working with a fresh new firm without any past expertise is always dangerous.
3ERP has the perfect solution for outsourcing suppliers in China. First and foremost, 3ERP will conduct an audit of the suppliers you choose and offer you a summary to assist you in properly understanding all of them. This eliminates the need for you to travel to China, saving you both money and energy.
Why you should Trust 3ERP to deliver
Quality Assurance: 3ERP follows ISO quality standards to the letter and has been certified to ISO 90001: 2015. This implies that 3ERP's manufacturing lines are equipped with cutting-edge technology that ensures production accurateness. 3ERP also inspects every incoming machine part for compliance with your standards using advanced measurement and screening technology. That is why they stand out among China's rapid prototyping companies.
Instant Quoting: In most cases, quotations are given within hours after filing RFQs with complete information.
Experience: 3ERP's engineers have 12 years of expertise with rapid prototyping. So, they are capable of working on a wide range of projects.
Massive Network Capacity: 3ERP can complete your projects quickly since they have in-house facilities. 3ERP's capacity is unrestricted, owing to the strong partnerships with speedy production partners.
Projects Handled: Over the last 12 years, 3ERP have shipped over 30K projects to their clients globally, and they have gotten several excellent feedback.
Fast Turnaround: 3ERP can develop your concept and product components in a short amount of time because of their unlimited capacity, competent engineers, and flexible manufacturing system.